Wednesday, September 13, 2023 | Ways & Means Committee Room, Longworth House Office Building
The U.S. Capitol Historical Society held an event on September 13, 2023 to celebrate and honor the 118th Congress. Current and former Members of Congress and staff, as well as members of the Society, enjoyed the program in the elegant setting of the Ways and Means Committee Room.
Senator Chuck Grassley and Representative Marcy Kaptur, the longest-serving male and female Members of the 118th Congress, shared their insights on what they wished they knew when they started their congressional careers and how to create a legacy in Congress during the event.
Representative Robert Garcia, the Democratic Freshman Class President, and Representative Russell Fry, the Republican Freshman Class President, added depth to the conversation by asking insightful follow-up questions as they begin their own congressional careers. This collaborative and bipartisan event showcased how Members of Congress can work together, emphasizing a shared commitment to serving the American people that transcends party lines.
5:00 pm – The program began with some light refreshments and welcoming remarks from Jane L. Campbell, President/CEO, U.S. Capitol Historical Society
Remarks from our keynote speakers,

Senator Chuck Grassley

and

Representative Marcy Kaptur

Jane

Campbell

moderated an armchair conversation among the panelists:

Senator Chuck Grassley

Representative Marcy Kaptur

Representative

Robert Garcia

Representative Russell

Fry

Jane Campbell

gave closing remarks, inviting attendees to stay for the remainder of the reception.
About the United States Capitol Historical Society: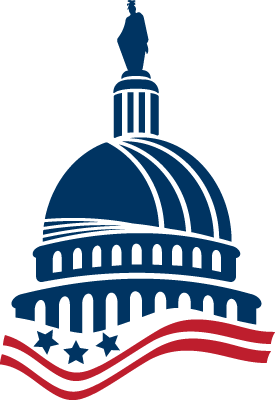 For more than 60 years, the U.S. Capitol Historical Society has proudly worked to preserve and share the history of the Capitol, the Congress, and the people who work therein. As a nonpartisan, educational 501(c)3 nonprofit organization, the Society was chartered by Congress in 1978, in part, "to foster and increase an informed patriotism." In service of this mission, the Society conducts historical tours of the Capitol Building, hosts both virtual and in-person public history programming, publishes scholarly research in various aspects of Capitol History, coordinates an open-access civics education digital resource hub, manages a renowned civics education field trip program for D.C. public school students, and commissions works of fine art for the Capitol collections.