Explore the Capitol's Rich History
The Society offers historian-led tours exclusively as a benefit of our membership program. Become a member today and enjoy a Capitol tour led by one of our expertly trained historical guides, providing you with a fascinating glimpse into the U.S. Capitol's history, its people, and the surrounding grounds.
Iconic Landmark of Democracy
Discover our Capitol's vast history as you explore the magnificent building where some of the most pivotal moments in American history took place. Led by our knowledgeable and passionate volunteers, this captivating experience offers an insider's look at this world-famous building. You'll have the unique opportunity to hear the secrets and stories that have shaped America's political landscape with fascinating anecdotes and insider knowledge at every turn. 
From the intricate workings of Congress to the historic architecture and symbolism woven throughout the structure, you'll gain a deep understanding of the democratic values that underpin our great nation. Book a tour with one of our historically trained tour guides now and experience history with a personalized and immersive tour tailored to your interests and curiosity.
Experience the Capitol with a trained historical guide.
Temple of Democracy: History Made Here
Take a step back in time and join the expert staff and historically trained volunteers of the U.S. Capitol Historical Society for an exclusive walking tour of the Capitol Grounds. Delve into the fascinating history of this iconic building, as you gain unique insights and perspectives about Congress, the origins and construction of the Capitol, and the broader concepts of democratic government.
Discover the secrets behind the nearly 40-year construction of the original Capitol Building and gain a deeper understanding of why and how it has been expanded and changed over the years. Hear about famous – and infamous – incidents that took place within its walls and pivotal turning points in the history of the republic that shaped the course of our nation.
With a focus on the daily activities that take place within this monumental complex, you'll gain a unique perspective on how our government works and how it continues to shape the course of our nation.
This tour is a different, more historically inclined, experience that you won't find anywhere else. It's no wonder it has been named "Best Specialty Tour" by Washingtonian Magazine.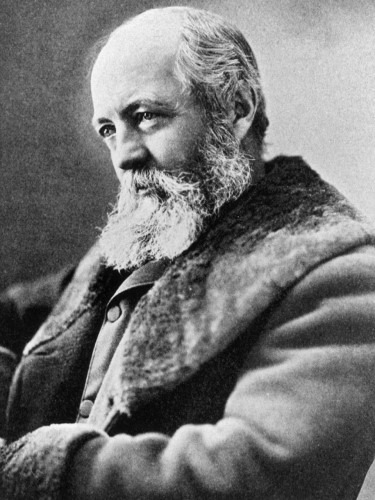 Olmsted's Stunning Capitol Landscape
Embark on a one-of-a-kind journey through the stunning Capitol Grounds, led by the U.S. Capitol Historical Society staff and trained volunteers. This exclusive walking tour is focused on the life and work of the legendary Frederick Law Olmsted – the Father of Landscape Architecture – who Congress commissioned to design the new Capitol grounds after its expansion.
Explore the incredibly elaborate and stunning beauty of Olmsted's careful design, and gain a deeper understanding of how he achieved this monumental undertaking. As you walk through the grounds, you'll hear captivating stories about Olmsted's remarkable life, from his early days as a merchant seaman to his later roles as a gentleman farmer, journalist, and landscape architect. Considered a local favorite, this exclusive tour is a must for anyone with a passion for history, nature, and design. 
Members of the Society gain access to a world of historical knowledge and exciting opportunities. To book your tour, please email: Vincent Gonzalez or complete the Tour Request form.
Public Tours
Private Tours
Public Tours
Availability: March 1 through Memorial Day except on Federal Holidays
– From March 1 through Memorial Day at 5:30PM
– From Memorial Day through September 30 at 7:00PM
– From October 1 through November 30 at 5:30PM
Private Tours
All tours are subject to availability and should be scheduled at least one week in advance to allow us to provide the guides. To book a large group tour (more than 15 guests), please email: Vincent Gonzalez
Meeting Place: Garfield Circle (at the intersection of First Street and Maryland Avenue Southwest)
Public Transit: Garfield Circle is accessible by Metrorail via the Red Line at Union Station or via the Blue, Orange, and Silver Lines at Federal Center Southwest
Parking: Public Parking is available at Union Station
Note: Please provide at least one email and cell phone number from an individual in the tour group. Tours are subject to availability.
In addition to our exterior walking tours, the U.S. Capitol Historical Society is happy to recommend the following visitor experiences (Please note: these experiences may be subject to availability):
Constituent Tours: Many Congressional Offices provide interior Capitol Tours for constituents. These offices may also reserve public tours through the Capitol Visitor Center. You can find and contact your Senators at senate.gov, or your Representative at house.gov.
Public Tours: Public interior tours of the U.S. Capitol are available through the Capitol Visitor Center, open Monday through Saturday 8:30 am – 4:30 pm. Visit their website here for more information and to reserve a tour in advance.
Seeing Congress in Session: Most sessions of Congress are open to the public. Visitors may see the Senate and House of Representatives when they are in session by obtaining Gallery Passes through the offices of their Senators or Representative. You can find and contact your Senators at senate.gov, or your Representative at house.gov.