Last month, many across the country celebrated Pride Month in recognition of the LGBTQ+ community and its growing acceptance in American society. As such, it's important to consider the history of LGBTQ+ legislation and representation in Congress, which has largely mirrored popular opinion—both in support of the movement and against it.
The exact beginning of Federal anti-gay legislation is difficult to determine. Many early laws and resolutions banned sodomy and "obscenities," categories which included gay relationships without explicitly referencing homosexuality. One early measure, the Immigration Act of 1917, specifically restricted immigration by individuals who exhibit "constitutional psychopathic inferiority," a legislative classification also used to discriminate based on sexual orientation. Despite ambiguities in language, there are many early accounts of citizens facing legal punishment for LGBTQ+ relationships, beginning as early as the seventeenth century, when many New England colonial laws ascribed the death penalty for charges of sodomy.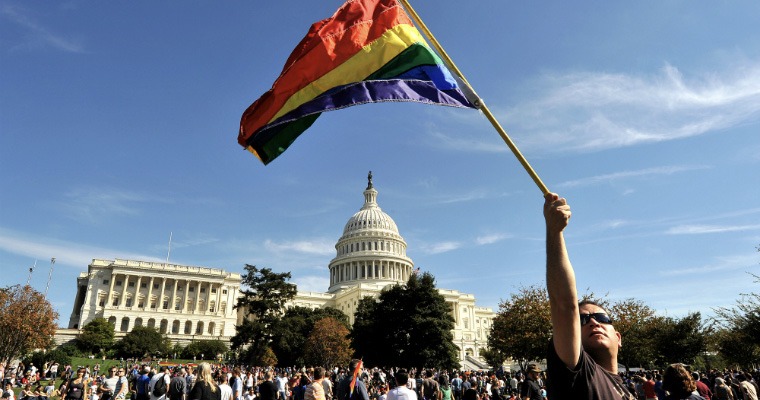 The first appearances of the words "homosexual" and "lesbian" in the Congressional Record occurred in 1927. Rep. John Kindred of New York used "homosexual" during his inquiry into new sexual rejuvenation medical procedures. Rep. Thomas Webber Wilson of Mississippi used "lesbian" during his discussion of explicit plays in New York City. Congress did not use the term "bisexual" until 1945. Five years later, in 1950, Congress put forth a report entitled "Employment of Homosexuals and Other Sex Perverts in Government," which marks the first time that Congress explicitly discriminated based on sexual orientation. This prejudicial report encouraged the Civil Service Commission to investigate and fire "moral perverts" who worked for the federal government. The report also designated homosexuality a psychological illness which made workers "generally unsuitable" for employment and government "security risks." This report directly led President Dwight D. Eisenhower to issue Executive Order 10450 in 1953, which prevented members of the gay community from working in government positions. An example of an LGBTQ member who was fired for being gay was Frank Kameny, an expert in astronomy who worked for the U.S. Army Map Service. In 1961 Kameny turned to the U.S. Supreme Court, but it denied his appeal and didn't hear his case.
Homophobia during the McCarthy Era also extended to family members of government employees. In one tragic case that's been told from 1954, Democratic senator Lester Hunt of Wyoming was blackmailed by two Republican senators who, under the advisement of their close friend, Sen. Joe McCarthy of Wisconsin, threatened to expose and prosecute his gay son. Hunt acquiesced to their alleged demands and ended his re-election campaign, providing them with an opportunity to flip his seat. After enduring this intimidation, Hunt killed himself. Unfortunately, this was only one example of the many inquiries led by McCarthy and his supporters into elected officials' sexuality.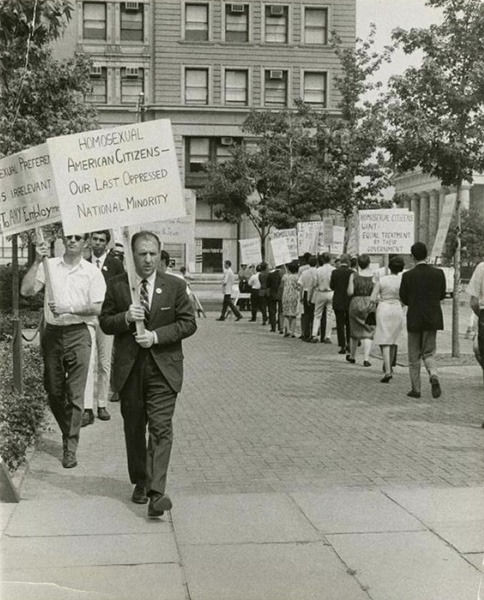 When Congress passed the 1952 Immigration Act, it continued to limit entrance into the country based on sexual orientation. The Act's clause banning "aliens afflicted with a psychopathic personality, epilepsy or mental defect" was written to intentionally exclude immigrants who were members of the LGBTQ+ community. Further such legislation was not passed again until 1993. After the AIDS epidemic and growth of the LGBTQ+ rights movement, Congress and President Bill Clinton adopted "Don't Ask Don't Tell" in the armed forces. This legislation allowed gay and lesbian individuals to serve in the military for the first time; however, the measure was also discriminatory, prohibiting them from openly expressing their sexuality in public, in uniform or off duty.
Soon thereafter, in 1994, the word "transgender" entered the Congressional Record for the first time. Senator Jesse Helms of North Carolina criticized the use of funds from the National Endowment for the Arts directed toward an LGBT film festival, which he described as "so-called artistry."
But within the federal government, there are also advocates working to protect LGBTQ+ rights. In 2010, Congress and President Barack Obama's administration repealed "Don't Ask Don't Tell," allowing open members of the LGBTQ+ community to serve in the armed forces. Furthermore, the 2009 Hate Crimes Prevention Act also provided new protection for lesbian, gay, bisexual, and transgender citizens. The Civil Rights Act of 1964 established Congress' Equal Employment Opportunity Commission, which defends the rights of employees by way of lawsuits and programs. In 2011, the EEOC started protecting gay and bisexual people from "sex stereotyping." The following year, it expanded its protections to transgendered people and those with non-binary gender identities. Despite this progress and other examples—including the Supreme Court's landmark decision that legalized gay marriage nationwide—proponents of LGBTQ+ rights continue to push for an end to what discriminatory practices still remain.
One issue that continues to illicit debate is the existing ban on blood donations by gay and bisexual men. The policy was first adopted during the AIDS crisis of the 1980s and remains in place because the HIV infection rates for this community is higher than their heterosexual counterparts (regardless of donor, all donated blood is screened for disease). In the United States, Food and Drug Administration (FDA) guidelines previously banned men who engage in sexual activity with other men within a year of donating blood; in April, the rule was changed to three months amid a lack of blood availability during the Covid-19 pandemic. Critics argue that FDA guidelines reflect an antiquated understanding of HIV within the gay and bi community; and with constant blood shortages, procedures should change. The FDA continues to state that its guidelines are based on the best available data. However, it recently launched a study to collect blood donor data from gay and bisexual males that could impact FDA policy in the future.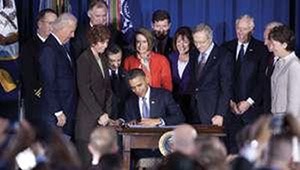 In total, there are 26 known LGBTQ+ members of Congress over the course of its history. The first openly LGBTQ+ member of Congress was Stewart McKinney, who served in the House beginning in 1971. In 2012, Tammy Baldwin's successful campaign for office marked the first time an openly gay senator was elected. Currently, Congress has a record high number of representatives who identify as part of the LGBTQ+ community, with 11 openly LGBTQ+ members in total (nine representatives in the House and two in the Senate). Additionally, the first openly gay African-American and Afro-Latino male members of Congress, Mondaire Jones and Ritchie Torres, won elected office in the fall of 2020.
Moreover, the reason that Pride Month was celebrated last month—and every June—is recognition of the Stonewall Uprising in 1969, which served as a key moment in the struggle for gay rights. Organizations first began to recognize June as a commemorative month for LGBTQ+ history in the 1990s, leading up to today's Pride Day celebrations. While Congress has introduced multiple bills seeking to officially recognize Pride Month, none have been successful. Like other efforts to promote the LGBTQ+ community, advocates will keep trying.
Written by guest contributor Maeve Silk, a student at Georgetown University studying history and English and minoring in art history. Edited by U.S. Capitol Historical Society staff.
---
Sources:
https://www.washingtonpost.com/politics/2020/11/30/11-lgbtq-legislators-will-take-their-seats-next-congress-largest-most-diverse-group-ever/
https://www.loc.gov/lgbt-pride-month/about/
https://libguides.astate.edu/c.php?g=14491&p=6047372
https://www.lgbtqhistory.org/lgbt-rights-timeline-in-american-history/
https://www.npr.org/2021/06/16/1007006637/gay-and-bisexual-men-are-now-allowed-to-donate-blood-in-england-scotland-and-wal
https://www.congress.gov/bill/116th-congress/senate-resolution/627/text?r=1&s=1
https://www.govinfo.gov/content/pkg/GPO-CRECB-1927-pt2-v68/pdf/GPO-CRECB-1927-pt2-v68-11-2.pdf
https://www.reuters.com/article/us-global-lgbt-health-factbox-trfn/what-are-the-blood-donation-rules-globally-for-gay-and-bisexual-men-idUSKBN22N2GS